Compression Bags Packing Organizers Multipack | Packmate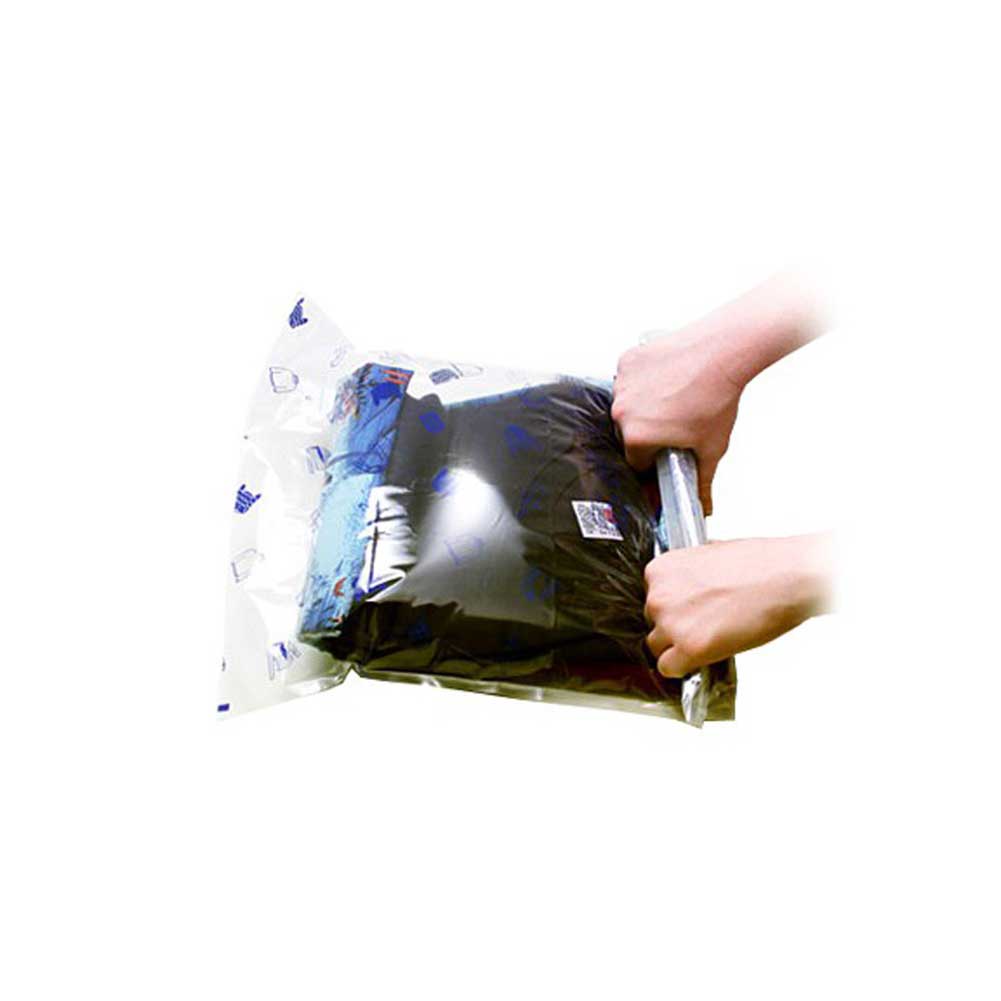 Compression Bags Packing Organizers Multipack | Packmate
Clear, plastic compressor bags for travel create up to 75% more packing space by eliminating the extra air that gathers in your garments. Simply place your clothing inside these plastic travel bags, seal the end, roll them up and you're ready to go!Save room in your luggage and keep your clothing clean and smelling fresh when you travel.
Going In Style multi-pack Compression Roll Up Bag and International Flag Luggage Tag Packing Organizer Set will organize and save room in your luggage. Includes 2 different sizes of roll up bags; 1 medium bag and 2 large bags. With extra space in your luggage you can bring back gifts and souvenirs for loved ones. Roll up compression medium and large size bags are easy to use, simply pack roll and go. Large and medium size compressor bags are reusable and will last for years to come.
Made from durable triple laminated nylon film, your compressor bag is tear proof and leak proof. Packing organizer is also waterproof and odor proof and will keep clothing dry and odors out. Medium size roll-up compressor bag is 27.5 by 18 inches and will fit 1 polar fleece jacket, or 10 days of socks, or 5 days of dirty laundry.
Large bags will fit 1 pillow, or 2 sweaters, or 10 days of socks. You will save tons of space in your luggage and will be able to pack twice as much. Ideally you should fill and close the bag on a firm, flat surface.
To close, hold down on the corner of the zipper and push the white slider across whilst maintaining pressure.
Run the slider back and forth two or three times to make sure it's completely sealed.
Includes an improved anti-blowback zipper, waterproof and odorproof.