Compression Bag Packing Organizer Medium | Packmate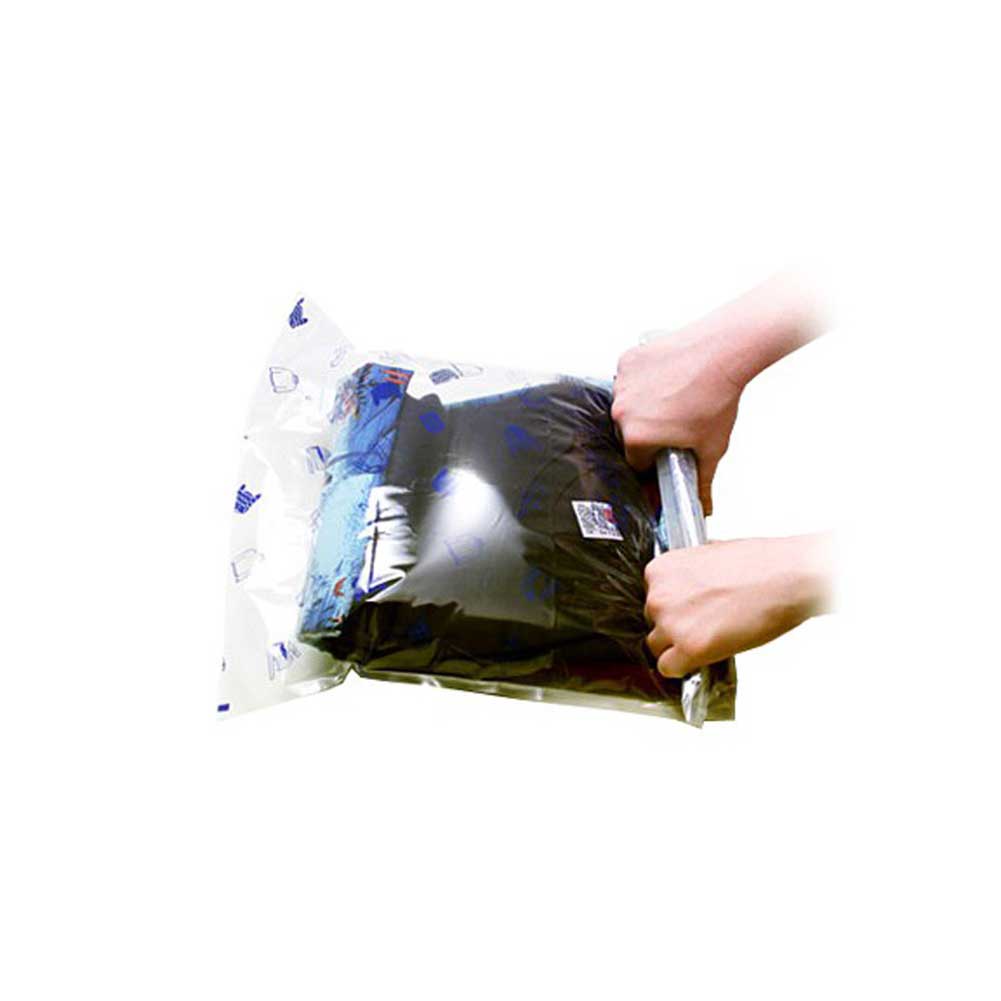 Compression Bag Packing Organizer Medium | Packmate
Medium size clear, plastic compressor bags for travel includes three bags total and create up to 75% more packing space by eliminating the extra air that gathers in your garments. Packmate compressor bag in size medium is odor proof and water proof. Protect your clothing from spills inside your luggage. Keep the odor of dirty laundry contianed inside your medium compression bag when you travel.
1 Medium Bag 19.5" X 14" will hold 2 sweaters or one week of dirty socks
edium size rollup compressor bag is 19.5 by 14 inches and will fit 1 heavy sweater or 1 sweat suit or 1 week of socks or 3 days of dirty laundry. You will save tons of space in your luggage and will be able to pack twice as much. Ideally you should fill and close the bag on a firm, flat surface. To close, hold down on the corner of the zipper and push the white slider across whilst maintaining pressure. Run the slider back and forth two or three times to make sure it's completely sealed. Includes an improved anti-blowback zipper, waterproof and odorproof.