Reverse 75 Watt Converter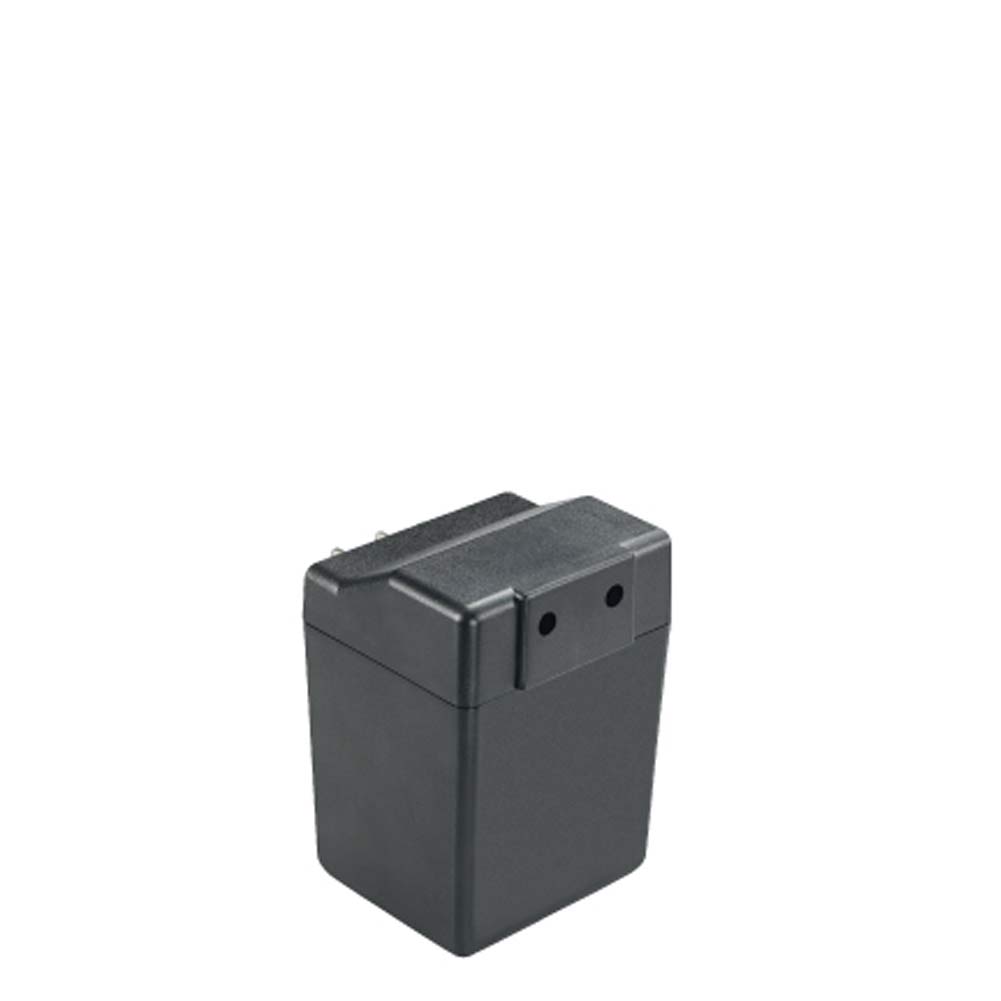 Reverse 75 Watt Converter
Converter for traveling to the United States / North America from overseas countries such as China, Itally, United Kingdom, India... Allows you to use foreign electrics, such as a toothbrush charger, in the United States. Reverse Converters use a Step Up transformer to increase 110-120 volt North American electricity to match the 220-240 volts needed by foreign appliances. Designed for continuous use with 220-240 volt electronic and motorized devices that require 75 watts or less. Accepts the round pin European appliance plug; for other plug types use Universal Adaptor Plug model GUB.
 
sold out
Reverse 75 Watt Converter Features:
Weight: 1.56 lbs
Dimensions:

3.5" x 2.5" x 2.25"

Input: 10-120VAC 50 Hz
Output: 220-240VAC Hz
75 Watt Maximum
Model V75RB
Use with electronic and motorized devices such as:
Battery Chargers
Camcorders
CD/MP3 Players
Cell Phones
Contact Lens Disinfectors
Digital Cameras
Electric Shavers
Oral Hygiene Devices
Radios
Sound Machines
About Dual Voltage Appliances:
When traveling with appliances it is important to know whether your appliance is dual voltage. If it is not dual voltage you will need either a converter or a transformer when traveling.
This video show you how to check to make sure your appliance is dual voltage.
Typically cell phones, cameras, tablets and laptops are dual voltage and do not need a converter.
Usually hair dryers, curling irons, battery chargers, hair straighteners, electronic razors and electronic toothbrushes not dual voltage. These appliances will need either a converter or a transformer. It is important to check the label for each of your appliances that you will be traveling with.
The United States runs on about 120 volts electricity while many other countries run on 220 volts electricity or higher. Without a converter or transformer you can burn out your appliance.
Important: Electronically controlled coffee makers, curling irons, hair straighteners, electic blankets, irons, etc. that use digital timing / temperature circuits or have auto - start / auto - shutoff features may be damaged if used with this converter.
CAUTION: Each foreign electricity converter is designed for use with the product types listed above. They cannot be used interchangeably, Also converters should never be used with clocks, computers, high fidelity equipment, hooded hair dryers, medical equipment, projectors, television sets, typewriters, or any permanently installed equipment. Voltage converters will not work with direct current (DC). They are not designed for continuous use.
Important:
Before using your converter, check to see if the electrical outlet is 110 - 120 volts or 220 - 240 volts. Your converter will not work in a 110 - 120 volt outlet, and both it and your appliance may be seriously damaged or ruined if used incorrectly.
All voltage converters are equipped with an internal shut-off and reset system. When it becomes overworked it will automatically shut itself off. Should this occur, remove the converter from the outlet and allow a short period for it to cool down and reset itself.
Some appliances may operate a bit slower when used in foreign countries. This is normal and will not harm your appliances.
At times there may be a low humming sound in the converter - this is normal.
Remove your converter from the wall outlet when not in use.
How to Use:
Select the proper voltage converter for use with your appliances.
Insert your appliance plug into the converter.
Plug the converter into the wall outlet and turn on appliances. If an adapter plug is necessary, simply select the appropriate plug, snap it onto the converter and then plug the unit into the wall outlet.
Recessed European Outlets
IMPORTANT: If you are using a voltage converter and are traveling in a country that uses recessed electrical outlets you will need to carry a Continental Europe Non Grounded two round pin plug, even if the converter has these round pins built in.