Speedy Japanese Language Phrasebook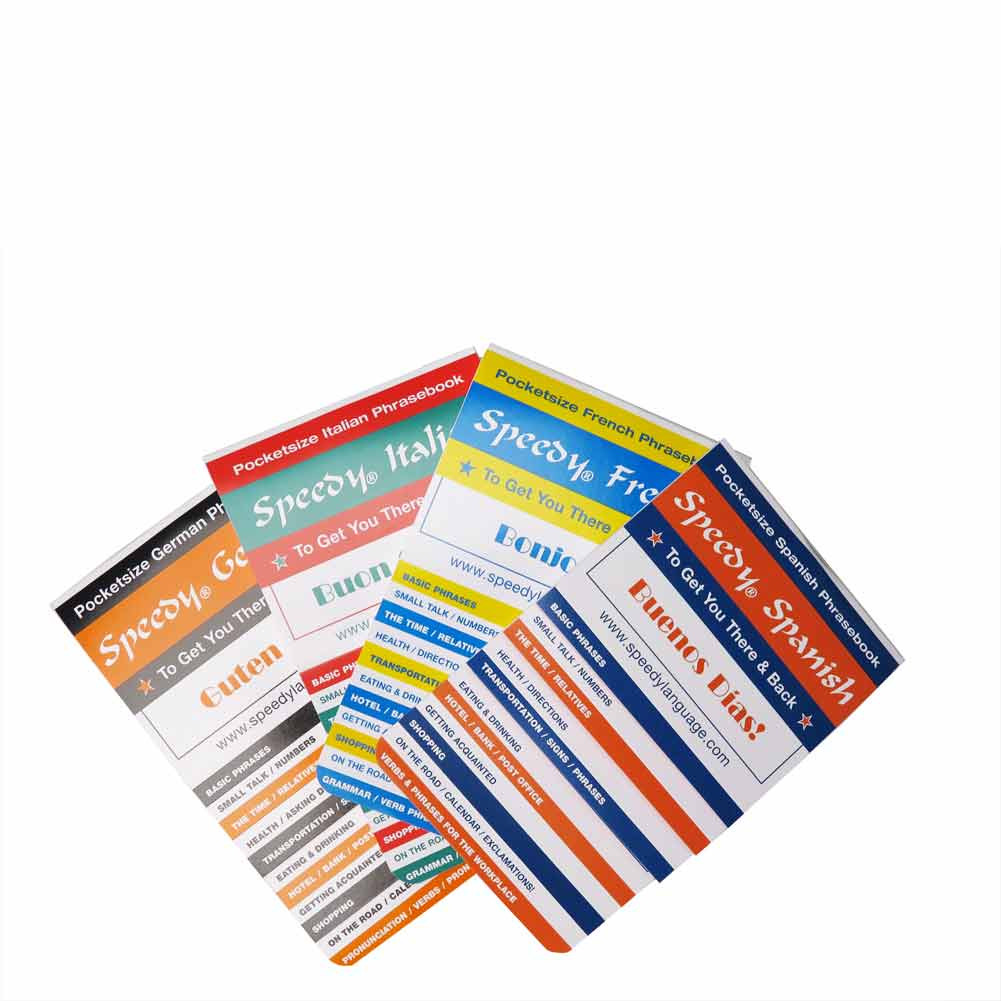 Speedy Japanese Language Phrasebook
Going In Style Japanese Phrasebook is a quick flip language guide to help you find the bathroom and order sushi, udon and saké at a resutoran. Speedy Language Guidebooks for International language translation may not have you talking like a native, but you will be able to ask for what you need.
Japanese Speedy Phrasebook Features:
Dimensions 5.5" x 3.5"
Weight 1 oz
Phrasebook includes basic phrases, small talk
Comes inside its own plastic sleeve
Model #sp104j
Konnichiwa! Small enough to tuck in a pocket with a unique tabbed index to help you quickly find the words you want. Japanese Language Book from Speedy will help you on your travels. Japnese pocket size phrasebook is a quick flip style book with sections for introducing yourself, weather, time and numbers, hotel vocabulary, and shopping words. Includes plastic case and travel bag. Cloth bag protects your book when you pack it in your luggage or tuck it away in your purse or pocket. Oki o tsukete itte rashite kudasai.