Speedy Greek Language Phrasebook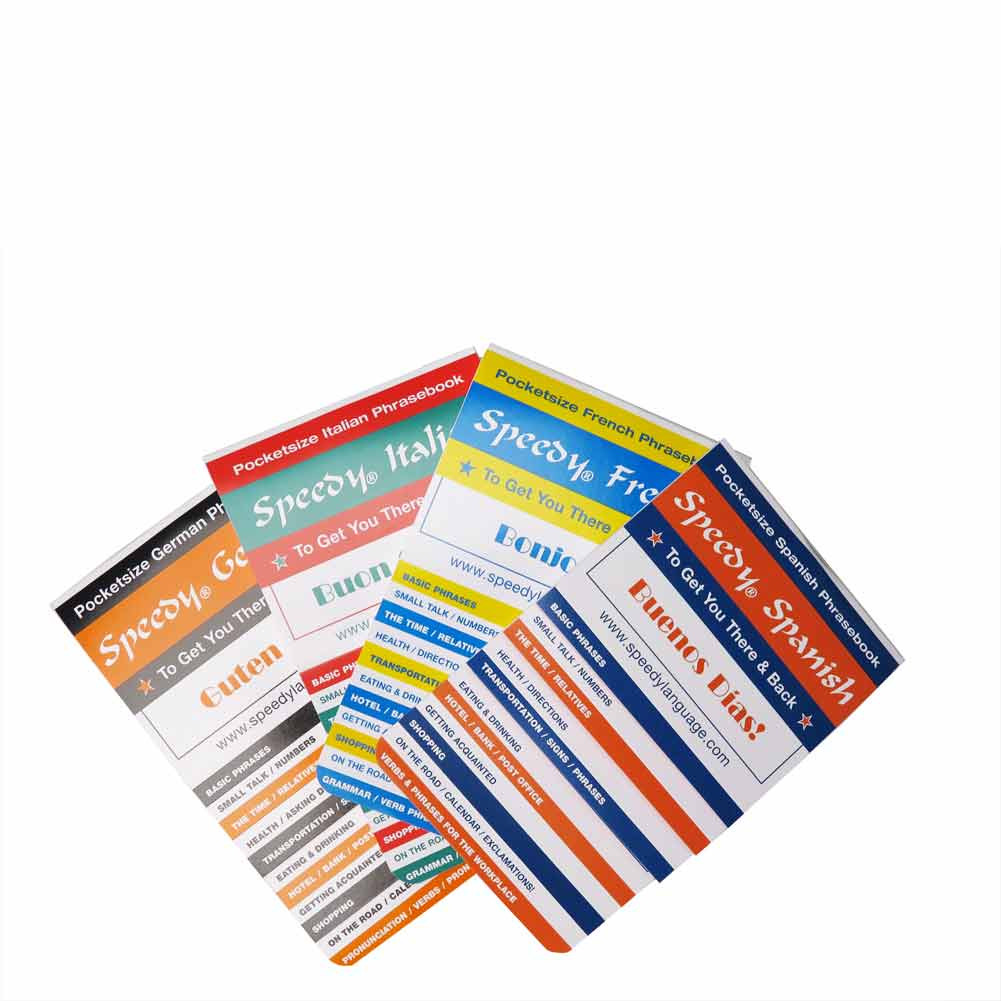 Speedy Greek Language Phrasebook
Going In Style Speedy Greek phrasebook language set makes it easy to travel to Greece as a tourist. Quickly flip through the Greek flip style phrasebook to find phrases to help you navigate the city, find the bathroom and order food at a restaurant.
Greek Speedy Phrasebook Features:
Dimensions 5.5" x 3.5"
Weight 1 oz
Phrasebook includes basic phrases, small talk
Comes inside its own plastic sleeve
Model #sp102g
Yá-sas! Going In Style Language Travel Set includes not only a phrasebook but also a cloth bag. Speedy Language Guidebooks for International language translation may not have you talking like a native, but you will be able to ask for what you need. Small enough to tuck in a pocket with a unique tabbed index to help you quickly find the words you want. Phrases to help you find the bathroom, the hospital or your hotel. Mou a-resi i E-la-tha!