Universal Travel Adapter Dual USB 3.1A Set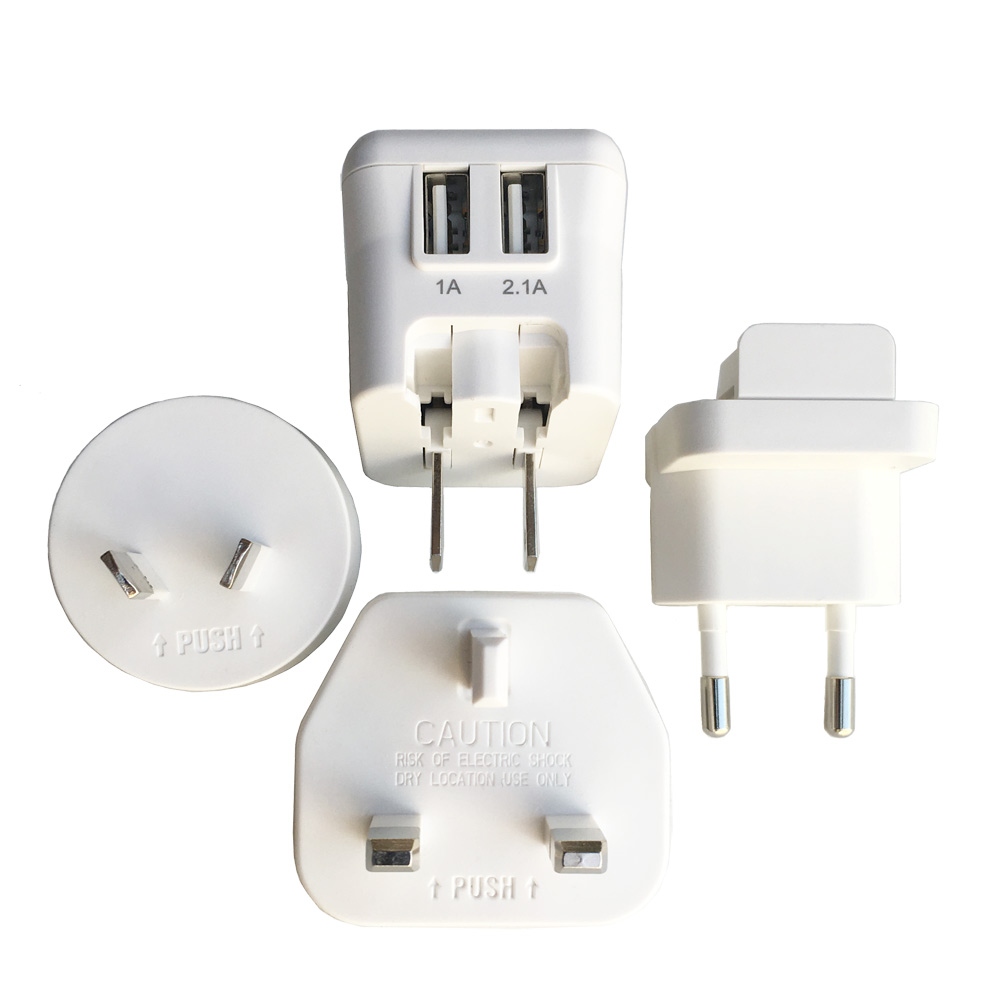 Universal Travel Adapter Dual USB 3.1A Set
Universal Travel Adapter Set with Dual USB input allows you to plug in your USB chargers world wide. Dual USB connection for use with tablets, smart phones, e-readers and GPS devices.
Universal Travel Adapter Set with Dual USB 3.1A Features:
Dimensions of box 2" x 2" x 4"
Weight of box 5.1 oz
Input 100 - 240 V 50 / 60 Hz
Output USB1 5 V / 2.1A Output USB2 5 V / 1.0 A
CE certified
Model # PSU
NOTE: Adaptor plugs DO NOT convert voltage. When voltage conversion is needed, use an electricity converter. DOES NOT work in South Africa.
Universal USB Adapter Kit has four types of pin configurations to work in countries world wide. Two USB inputs for charging two devices at once. One USB input is 2.1A and the second USB input is 1.0A. Compact charging kit is ideal for world travelers and has automatic protection functions including over current protection, over voltage protection, over power protection and short circuit protection.
Dual USB Universal Adapter Kit contains a US foldable plug pin with EU, AUS, UK removable plugs fit outlets in North America, Continental Europe, Australia, New Zealand, China, United Kingdom, Hong Kong, India, Middle East...
Does NOT work in South Africa. If you are traveling to South Africa you will need a South Africa adapter plug.